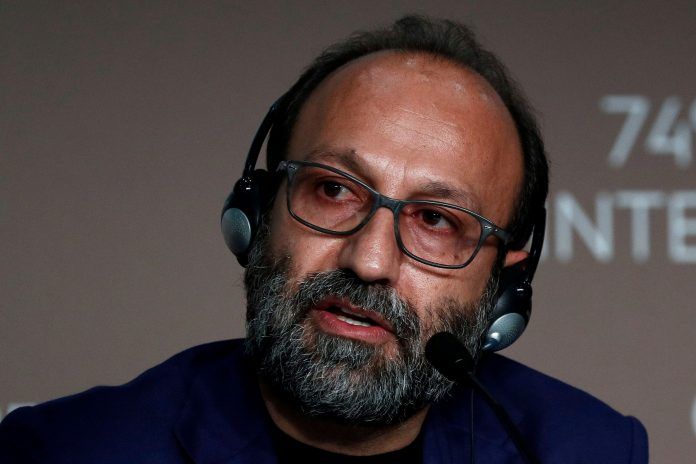 ---
By Nazanine Nouri
---
The Iranian filmmaker Asghar Farhadi was one of the big winners at this year's Cannes Film Festival. His movie "A Hero" ("Ghahreman") won the Grand Prix — the festival's second most important prize — which he shared with another director.
"A Hero" drew strong reviews from the critics at the Cannes Festival, fueling speculation that Farhadi could go on to win a third Academy Award. Two of his previous movies — "A Separation" (2012), and "The Salesman" (2017) — won the Academy Award for best foreign-language film.
On stage in a black suit and tie to collect his award, Farhadi thanked the Cannes festival, his cast and crew, and his actress daughter for supporting him in making this latest film.
"For the last 36 years, I have done nothing but write scripts and make movies," said Farhadi (speaking in  Persian with a translator), "despite all of the difficulties, the pressures, the circumstances that might have prevented me from making these movies and showing them to you."
"In spite of everything, I carried on, because I continue to believe that by questioning the society I live in, and by sharing those questions with the audience, I can help improve things," he said. "I am convinced that, in spite of all of the difficulties and pressures, what can save my country and make it a better place is raising awareness."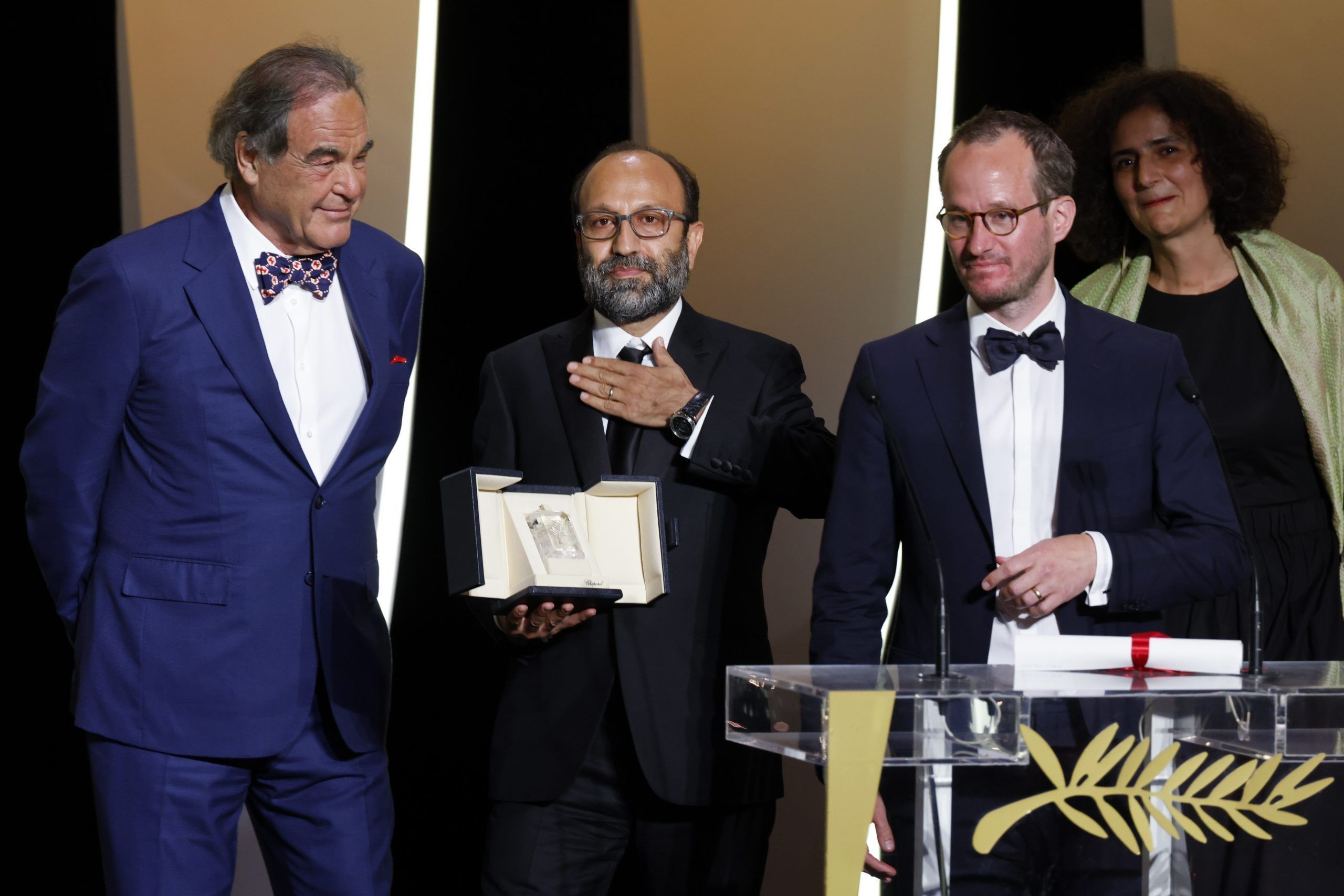 He ended his thank-you address with two words in French: "Merci beaucoup."
The joint winner (with Farhadi) of the Grand Prix was Finland's Juho Kuosmanen for his movie "Compartment No. 6."
This year's Cannes Festival jury was led by the American filmmaker Spike Lee, and made history by giving the Palme d'Or (the top award) to a woman for only the second time ever. Julia Ducournau of France won for her gory movie "Titane," about a young female assassin who survives a car crash in her childhood and, as an adult, has sex with cars.
Farhadi's "A Hero" is the story of a man named Rahim who has ended up in jail because of his failure to honor a debt. On a two-day break from prison, he meets his girlfriend who has just come across a bag with some gold coins in it. Rahim initially considers selling the gold coins for his own benefit, then decides to return them to their owner instead, becoming a hero and a TV personality. When his story goes viral on social media, things then spiral out of control.
The entertainment magazine Deadline described "The Hero" as "perhaps the filmmaker's most subtle and heartfelt film since 'A Separation.'" The Hollywood Reporter called it "a very fine film about honesty, honor and the price of freedom."
Writing in Variety, Clayton Davis said this "vivacious and flavorful" movie could finally lead Farhadi to winning a best-director Oscar.
"If Iran chooses to submit the Persian-language entry for the Academy Awards, he could be in line to win the third statue for his native land, which would put him one short of the record held by Italian filmmaker Federico Fellini, who directed four winning movies in his lifetime," Davis wrote.
In 2017, despite his foreign-language Oscar victory for "The Salesman," Farhadi refused to travel to Hollywood to collect his award, after U.S. President Donald Trump introduced laws banning visitors from a number of Muslim-majority countries including Iran from traveling to the U.S.
"My absence is out of respect for the people of my country and those of the other six nations who have been disrespected by the inhumane law that bans entry of immigrants to the U.S.," Farhadi said in a statement. The statement was read out by Anousheh Ansari — the engineer, former NASA scientist and first female space tourist — who represented him at the Oscars ceremony alongside Dr. Firouz Naderi, a former Nasa director.
"Dividing the world into the 'us' and 'our enemies' categories creates fear, a deceitful justification for aggression and war," Farhadi added.
---
Similar Articles to This Post