---
By Rawaa Talass
---
On a recent afternoon in Dubai, the German-Iranian artist Timo Nasseri showed a visitor around the Lawrie Shabibi Gallery, where he was opening his first solo UAE exhibition. His black T-shirt reads "Woman, Life, Freedom" – the slogan of the protest movement that has convulsed Iran since the September death of 21-year-old Mahsa Amini while in the custody of the morality police.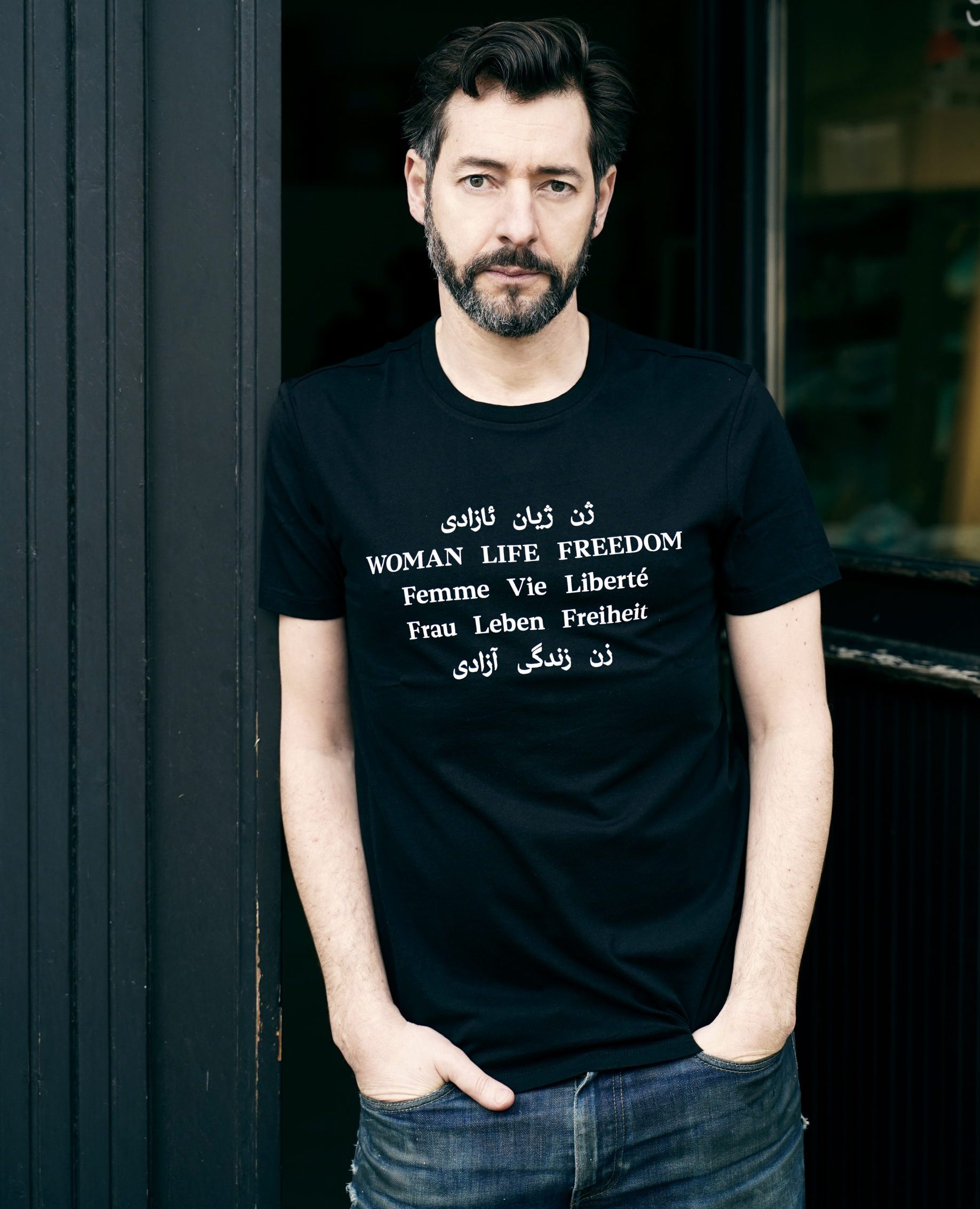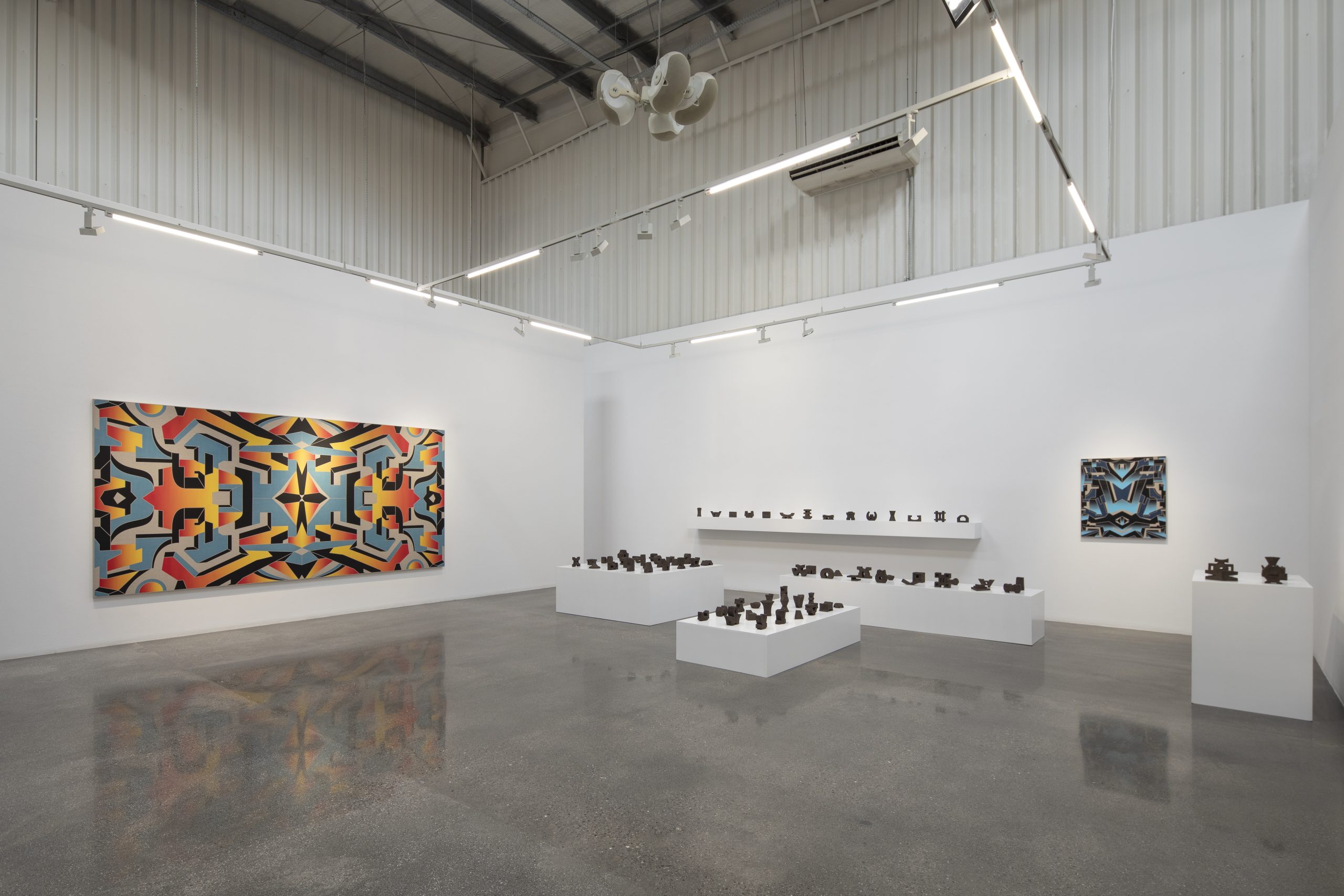 "We're very limited in what we can do for this change that we all want," said Nasseri, who is a lead campaigner for the "Woman, Life, Freedom" movement in Berlin. "We have to support people who are on the streets, who are fighting the fight of their lives."
At the Lawrie Shabibi Gallery, Nasseri is showing a series of geometrical works — from colorful paintings to mirror sculptures – which he produced between 2015 and today. He draws inspiration from travel, images, stories, even a single sentence.
Nasseri joined Kayhan Life in a conversation about his connection to the homeland, a 1990s trip there, and the appeal of geometry.
You were born in Berlin to an Iranian father and a German mother. Were you connected to your Iranian heritage from a young age?
My father left Iran in the early 1950s, but as is the case with all Iranians, he stayed very Iranian. The world that surrounded me at home was pretty Iranian.
I got German citizenship at age 3 or 4. I didn't feel that connected to Iran for a very long time. I went there once before the Revolution, when I was a child. After the Revolution, my father had no interest in going at all.
Then the 1990s came along, and things got a little bit better. In 1999, I went to Iran with my father as a grown-up, and visited Iran properly for a couple of weeks. Even though it was very intense, it brought big change to my relationship to Iran. I came across the architecture for the first time, which I only knew from books. Suddenly I had a lot of interest – not [in one] click, but gradually, week by week. I was overwhelmed with everything.
Is there a work in the Dubai exhibition that is closest to you?
It's always the last one I did, which is "Atlas" (2022). The painting took me three weeks to make. To a certain degree, it is like a map. This is probably why 'Atlas' is the right title for it, because it is kind of unfolding in front of you. Usually in world maps, you see the whole thing, the universe, the planet earth, and there is an order to it – at least on paper.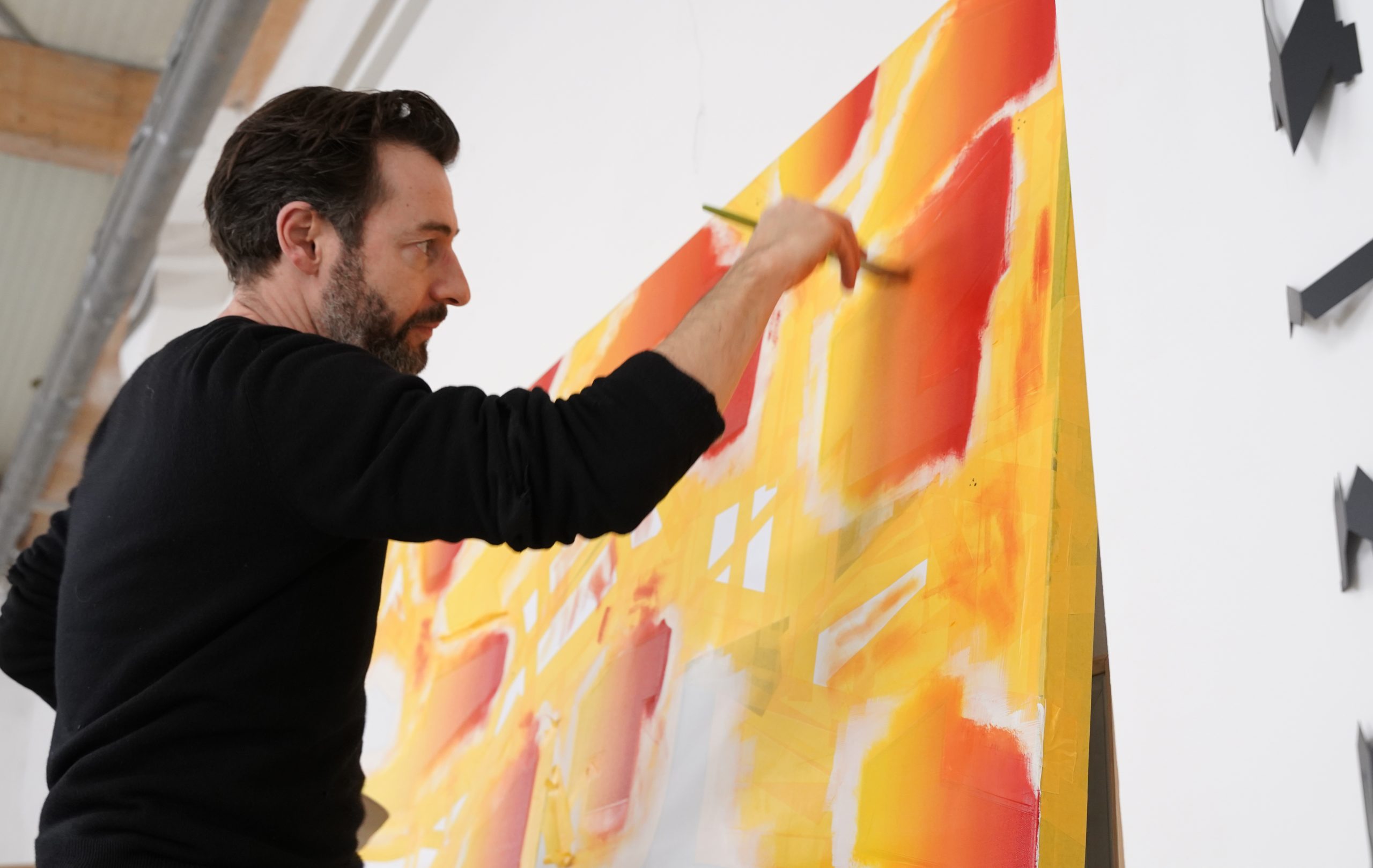 You used to be a photographer. Why did you shift to sculpture?
I always put too much of my heart into every project, including photographs. Photography will maybe end up in a magazine that 10,000 people will read, but throw away after a week. It's gone.
I started my artistic career as a photographer with a couple of photographic series, then thought I should try something else — and made my first sculpture. That totally changed everything.
As a photographer, I photographed maybe five to ten days a year. That wasn't enough for me. I wanted something to do every day. I wanted to work with material. Photography was immaterial.
Geometry is at the heart of your practice. What fascinates you the most about it? 
Geometry speaks to me on a non-verbal level. It does something to me: It gives the feeling that there is a higher order. It's kind of spiritual – about how things are connected with each other.
Geometry always works as a combination of elements. In a drawing that you can see in the exhibition, it's a combination of triangles, but all of the triangles have one side in common. There's always a connection point, where things touch. In that sense, there is something slightly sublime about geometry.
There seems to be an order to your work, whereas in real life, there is so much we can't control. Does that bring some satisfaction?
Yes: It's the only way to have the impression of getting a little bit of order into one's life, because otherwise chaos is surrounding you.
We all look for order in one way or another. We are very much connected to symmetry, because it's one of the basic orders. It's connected to the body, and the way we see, and how our brain functions. There is something beautiful about symmetry to me.
Describe the process involved in your making art.
I make a lot of sketches, whether on the computer or by hand. Often, it takes a long time to find out how to translate something into an artwork.
With the "Razzle Dazzle Camouflage," I had the story and knew the background, but didn't know how to translate it into an artwork. It's always about making it better, from the first drawing to the next. With the sculptures, too, it's about improvement.
All of the processes are never ending. I'm still continuing almost all of the series of works that I've started, which is a problem, because there's too much work!
Similar Articles to This Post