---
By Kayhan Life Staff
---
Senior Iranian military officials have hailed lifting a 13-year UN arms embargo on Oct. 18 as a victory for the Islamic Republic. They say the measure will enable the country to buy and sell conventional weapons.
Speaking in a live broadcast on the Islamic Republic of Iran Broadcasting (IRIB) TV channel on Oct. 18, Iran's Minister of Defense and Armed Forces Logistics (MODAFL), Brigadier General Amir Hatami, said: "The Islamic Republic of Iran will buy and sell weapons from now on. We will sell more than we import."
"Several foreign officials who have visited Iran have been surprised by our progress despite the sanctions," General Hatami noted. "We have the fifth or sixth strongest unmanned aerial vehicle (UAV) — commonly known as drone — capability in the world."
"Capability and low prices are the key selling points of Iranian military defense products," Minister Hatami added.
The commander of the Islamic Republic of Iran Navy, Commodore Hossein Khanzadi, went further, saying: "Iranian military products can successfully compete, both in quality and price, with their foreign-made equivalent."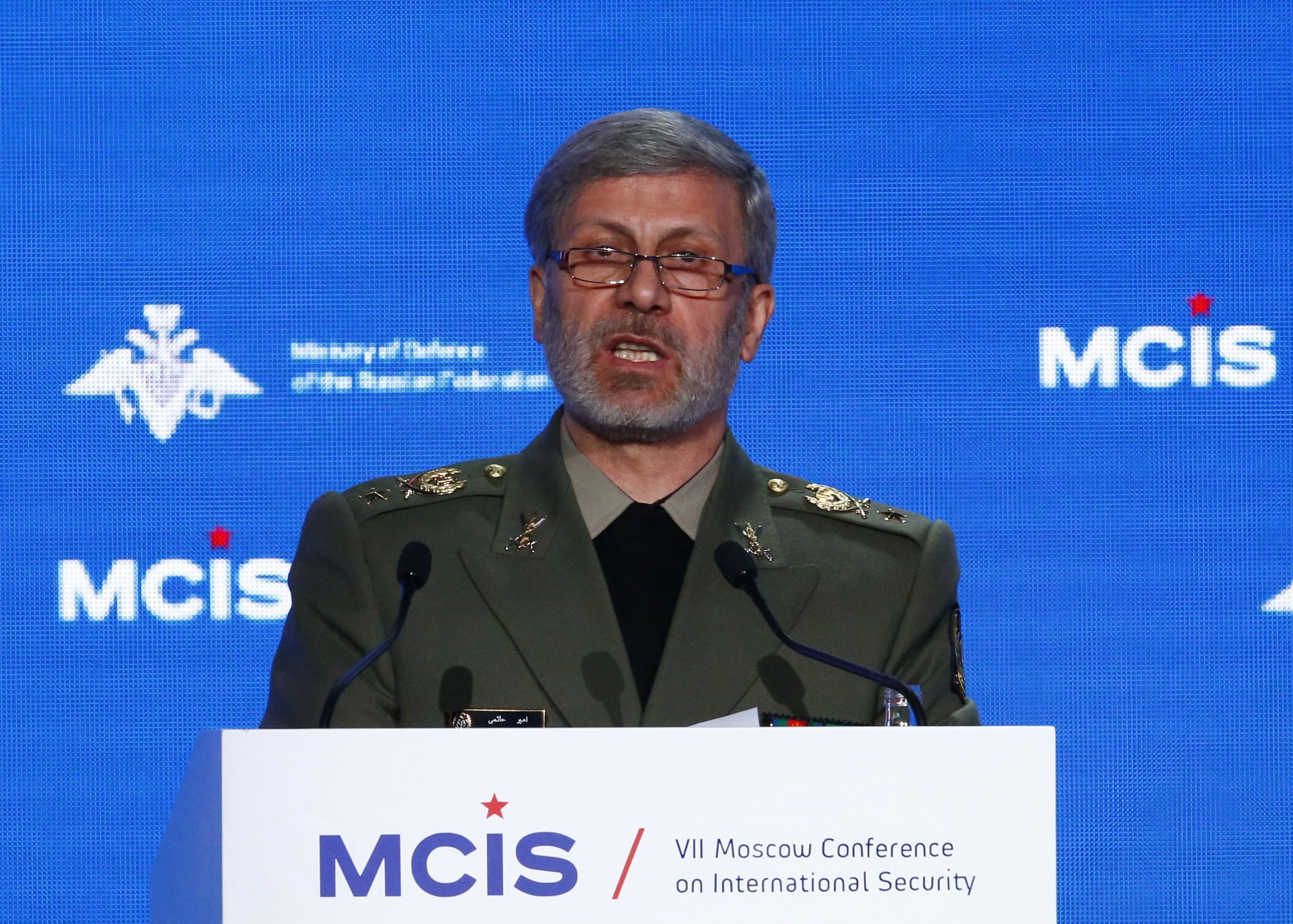 "The [Iranian] navy is strong and self-sufficient. It need not buy arms from others," Commodore Khanzadi was quoted by the Iranian Students News Agency (ISNA) on Oct. 19, as saying. "The arms embargo is a joke to the navy."
Evidence does not support senior military officials' claims regarding Iran's defense capabilities and domestically manufactured weapons. The Islamic Republic's armed forces face two significant problems: a shortage of modern equipment, and disaffected personnel whose low salaries and wages have not been adjusted according to the inflation rate for many years. Commissioned officers, enlisted ranks, those disabled in war, and veterans are among those who have been hit the hardest economically.
In short, members of the Iranian armed forces are experiencing the same economic hardships as the rest of the population. The widespread discontent among the rank and file of various military branches has been a significant source of concern to the regime. Iran's worst fear is that instead of crushing the protesters, the police, security forces, the army, and the IRGC rank and file might join in demanding regime change.
The U.S. unilaterally withdrew from the Joint Comprehensive Plan of Action (JCPOA), better known as the Iran nuclear deal, in May 2018, and its "maximum pressure" campaign has made it next to impossible for the Islamic Republic to buy arms legally. Many arms dealers who have sold weapons to Iran in direct violation of the UN and U.S. sanctions have been identified and penalized in the past few years.
The Iranian army and the Islamic Revolutionary Guards Corps (IRGC) cannot repair and overhaul military equipment because of the shortage of spare parts. Each branch of the Iranian military, including the regular army, the IRGC, Navy, Airforce, Basij, and border patrol, faces its own particular shortage of equipment and spare parts.
Authorities can sweep these problems under the carpet in peacetime. However, senior military officials cannot silence the military rank and file who have been complaining openly about their pay. There have also been infighting among senior state officials over the budget allocated to each military branch.
Speaking at an open session of the Majlis (Iranian Parliament) on Dec. 11, the deputy coordinating commander of the Iranian Army Commodore Habibollah Sayyari, described the 2020-21 budget for the armed forces as "insignificant."
"The infrastructure of the armed forces is 50 years old. We need to upgrade and update it." Al-Alam TV quoted commodore Sayyari as saying. "We also face problems regarding human resources and salaries and wages of the forces."
"Our budget allows only $6 for meals per person per month. We are facing massive limitation and shortage in this area," Sayyari added.
A week later, Defense Minister Hatami dismissed reports about infighting among senior military officials over their allocated budgets, saying "this is not a serious issue," and adding: "Fortunately, we have no problem."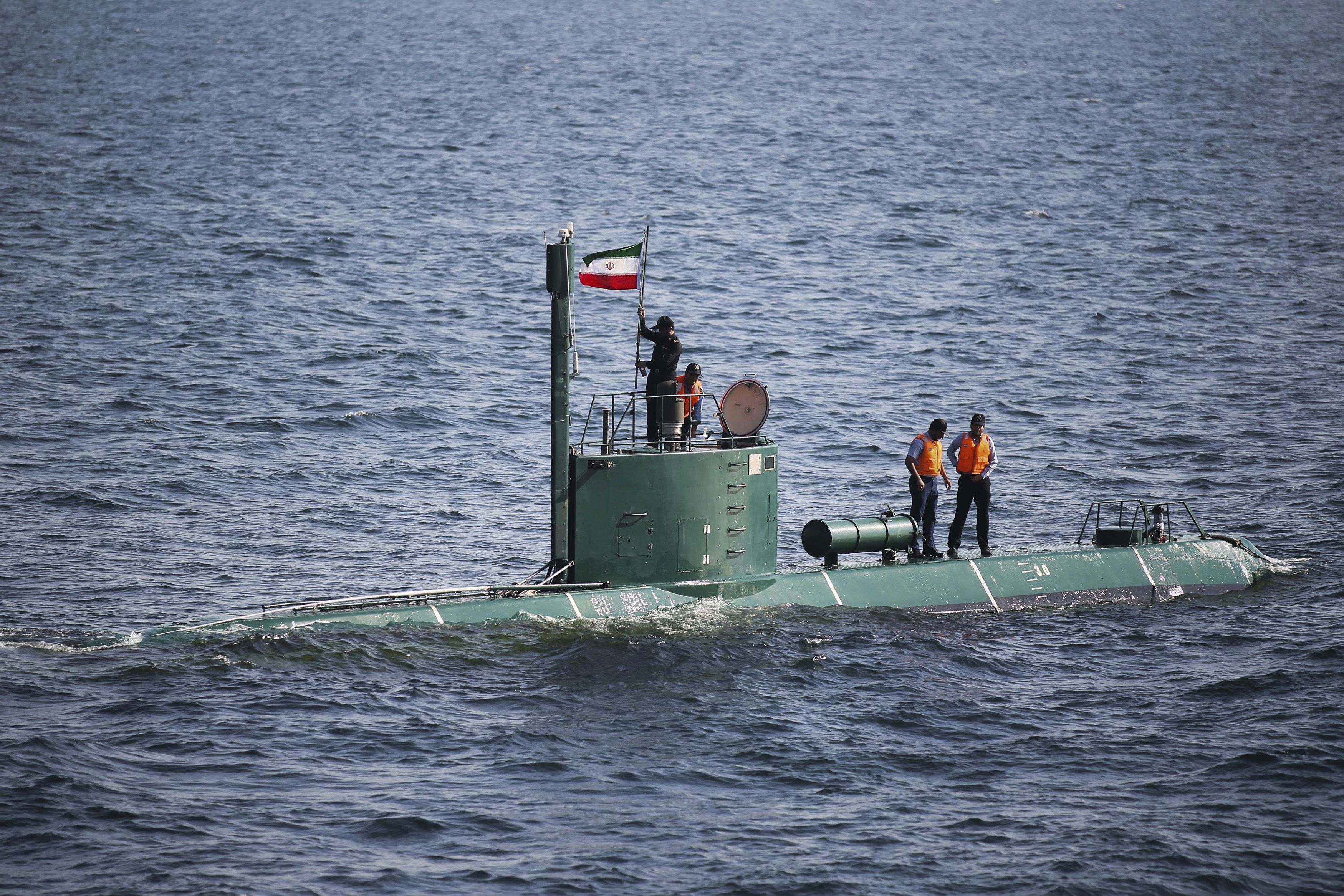 There have also been ongoing allegations of financial impropriety against several current and former senior military officials. Some political insiders fear a revolt by the military's rank and file. Many senior commanders in the IRGC and the Law Enforcement Forces of the Islamic Republic of Iran (NAJA) warn about widespread malcontent among the forces.
A military revolt is the Islamic Republic regime's worst nightmare.
Speaking at a gathering of the Iranian Airforce commanders and personnel on Feb. 8, Iran's Supreme Leader Ayatollah Ali Khamenei, said: "The Iranian Airforce and its commanders had close ties with American [military] training schools and senior officers during that period [Pahlavi era]. However, at the most crucial juncture, they supported the Revolution."
At various times, Mr. Khamenei has expressed his concern — explicitly and implicitly — about a movement within the armed forces to topple the regime.
The salary of an army major with 16 years of service is around $217 a month. A colonel in the army with 28 years of service, who is close to retirement, is paid $250 a month. The salary of a young enlisted army officer is around $150 a month.
The situation is the same for officers and personnel of NAJA. While the salaries of commissioned and enlisted officers in the IRGC are only slightly higher than their regular army counterparts, they enjoy exclusive benefits such as housing loans. As with most Iranians, those serving in the military are having a tough time making ends meet.
Many military people have to get a second job to support themselves and their families, including operating an unlicensed taxi service, using their cars. A leaked internal army memo dated Sept. 10, 2017, warned all personnel against moonlighting as an internet car hire service.
In the memo, Lieutenant Colonel Jaffar Zahedi, the administrative commander of the Islamic of Iran Air Defense Force, said: "It is illegal to hold a second job (although I am aware of the hardship you are experiencing)."
Some reports suggest that those serving in the Air Defense Force are unhappy about their work conditions and low wages, given that they are usually stationed at bases in remote regions of the country with hostile trains and harsh climates.
Discontent among the military rank and file does not always lead to a concerted effort to topple the regime. Some have alleged that disgruntled senior military and intelligence personnel with high-level security clearance could have sold state secrets for financial gain to the Islamic Republic's enemies, including information that helped those who carried out a series of explosions at military and nuclear sites in Iran recently.
Some have also suggested that trusted senior military personnel privy to state secrets could have sold documents exposing IRGC's financial networks and information about the movement of Iran's ballistic missiles and even intelligence that led to the assassination of Lieutenant General Ghasem Soleimani.
General Soleimani, the former commander of the IRGC's Qods Force (IRGC-QF), was killed in a U.S. drone attack on Baghdad International Airport on Jan. 3.
Under such conditions, even the most advanced military in the world would experience a severe defeat, let alone the Islamic Republic armed forces, which cannot even compete with its neighbors.
In comments reported by the Islamic Republic News Agency (IRNA) on Oct. 18, Hojatoleslam Seyyed Janmorad Mousavi, the head of the political and ideological organization of Esfahan's Shahid Nasr Air Defense, said: "The enemy is trying to undermine the [Islamic Republic] system by attacking our religious beliefs and national identity. We must foil the enemy's plots by adopting a fresh approach and drafting a workable plan."
Mr. Mousavi, who was speaking to a group of commanders and personnel of the Air Defense Force in Esfahan, capital of the central province of Esfahan, added: "Traditional methods do not meet the expectations of young people. We must use all technological advancements to boost our cultural and religious teachings."
Officers and personnel of NAJA are also concerned about their low salaries and lack of benefits.
On Oct. 19, The Tehran-based Jahan News spoke to several NAJA members who feared for their lives and their families' safety, given that many of them have been involved in crushing nationwide protests that started in December 2018 and have continued in some form or shape ever since.
"I joined NAJA seven years ago," a sergeant major working at a police station in Tehran told Jahan News. "These days, when I leave the house in the morning, I do not know if I will make it back alive in the evening. I am single, but I will have to explain the dangers of my work to my future wife if I ever get married."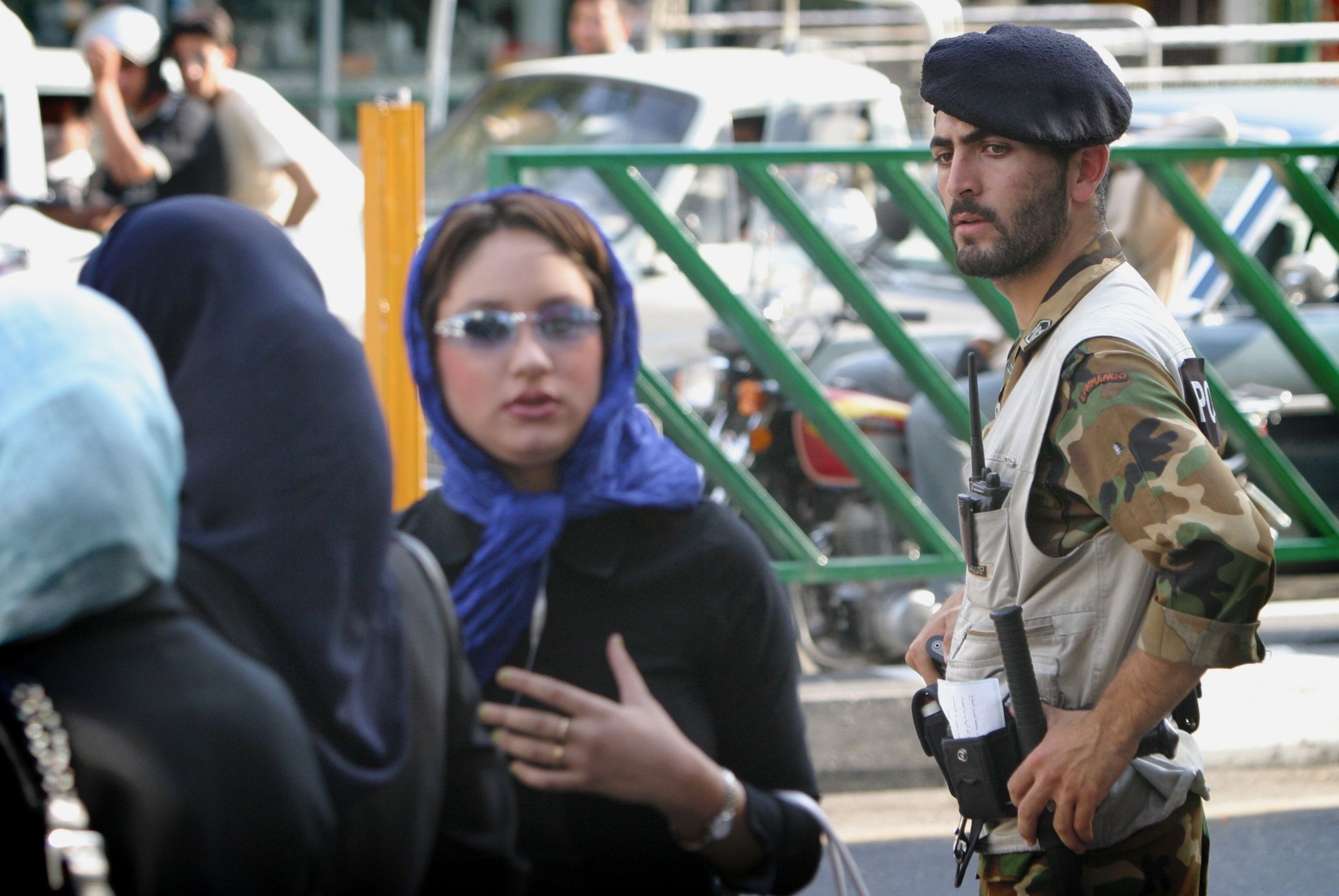 "By joining the police force, we accept that we should serve the public," the officer noted. "We spend more time at work than at home. For instance, during public religious mourning events, we are on shift and cannot attend the ceremonies."
"I am not afraid of dying during a police operation. My biggest worry is that offenders might find where I live and harm me," the officer added. "People are unhappy and angry about their living conditions, and they take it out on us. Some people shout insults at us, but they apologize after a few minutes when they see us remaining calm and not reacting to them."
In comments reported by IRNA on Aug. 18, Brigadier General Seyyed Majid Mir-Ahmadi, deputy intelligence and security commander of the Iranian Armed Forces, said: "The enemy's strategy against the Islamic Republic is apparent. It aims to put maximum economic pressure on our people and make life difficult for them."
"Recent arrests by the security forces showed that the enemy manipulates the disadvantaged and most vulnerable segment of the society," General Mir-Ahmadi added.
This article was translated and adapted from Persian by Fardine Hamidi.