By Ahmad Rafat
---
Iranian-Canadian director Mostafa Keshvari has made the first full-length film about the coronavirus pandemic titled "Corona" with the tagline "Fear is a Virus."
The film is about the interactions between seven people who are stuck inside an elevator in a high-rise apartment complex where rumors of a coronavirus infection in the building have everyone on edge.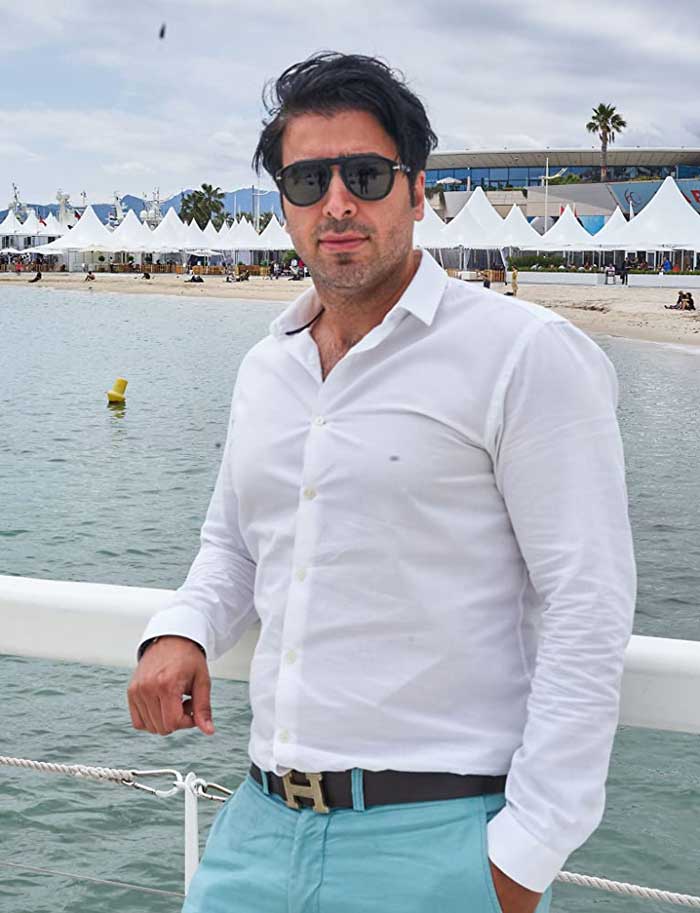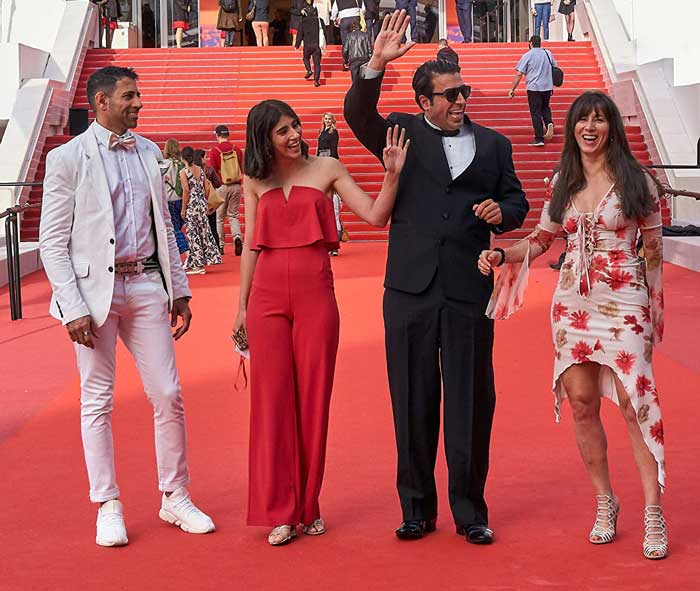 "The film's inspiration came to me in early January, when I heard the term 'Wuhan virus,'" Mr. Keshvari said in an interview with Vancouver Magazine published earlier this month. "I was in the elevator reading news about Chinese tourists being attacked globally. As an independent filmmaker, I have to think outside the box, so I made the film in the box."
"It's a symbolic film that uses coronavirus as a symbol of fear and xenophobia, and the elevator represents the society we live in where we all share the ride," Keshvari explained. "People from different walks of life get on the elevator — people in a higher social class live on the higher floors, people from a lower social class live on the lower floors — but they are all sharing this elevator."
"There are two things that make the film unique. One is that It was shot in one take. We had to shoot it almost 70 times to get it right, but it gives it a sense of reality," Keshvari added. "And second, with the time and budget we had, we needed to have it partly improvised. It was scripted, but I gave the actors the freedom to say what they wanted to say and to feel what they want to feel to have more of a sense of reality."
Keshvari originally planned to enter "Corona" at this year's Cannes Film Festival, but given the global cancellation of movie premiers and closure of cinemas, he will stream the film online in the coming days.
Keshvari made his first feature film "Unmasked" in 2018, which tells the story of a Muslim woman who becomes an actress. The film has won 28 international awards. Keshvari's "I Ran," "Music Box" (animation), and "Child Bride" were, respectively, screened in 2015, 2017, and 2019 Cannes short Corner. His 2020 short film "The Will and the Wall" tells the story of a friendship between a Mexican boy and a U.S. border patrol officer amid the "Trump Wall" controversy.
The global coronavirus lockdown, which has resulted in school closures and forced many people to work full time from home, has stressed many families but also prevented people from visiting their loved ones, friends, and relatives.
Veteran Iranian-Dutch filmmaker Reza Allamehzadeh has remotely directed his daughter and grandchildren in a poignant short film titled "My Corona Days Tale," which explores the impacts of social distancing and stay-at-home rule on family dynamics.
"The 'ghastly' coronavirus has severed our ties with the real world and forced us to stay at home," Mr. Allamehzadeh said on his Facebook. "It has, however, given me an opportunity to connect with my friends and acquaintances on Facebook. I have released my short film online, which I have directed remotely. It features my daughter and grandchildren whom I cannot see right now."
This article was translated and adapted from Persian by Fardine Hamidi.