---
By Adom Saboonchian
---
Iranian women writers who live and work abroad seem to outnumber their male counterparts.
Living and working in the West, however, poses its own set of challenges to immigrants, particularly women who, besides having to adjust to their new environment, must also learn how to take advantage of the opportunities available to them in their adopted country.
Kayhan Life recently spoke to Shiva Shakoori, an Iranian author, about her experience as a woman writer and immigrant trying to find her feet in a foreign land for the past two decades. Ms. Shakoori, who writes predominantly in Farsi, has published two novels, a collection of short stories and three books of poems.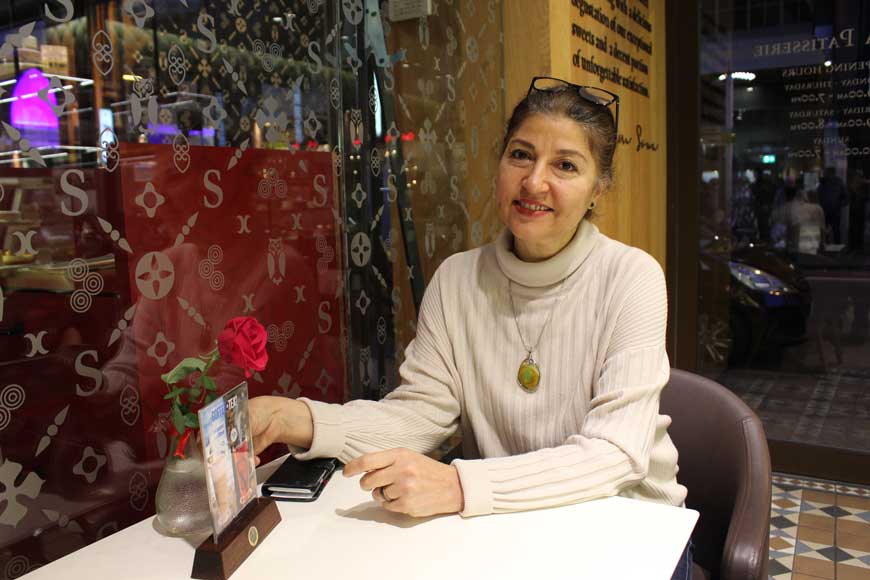 Would you tell readers about yourself?
I was born in the city of Shahrud [in the northern province of Semnan]. I got married at a young age. I divorced my husband after a few years and moved to Tehran with my daughter. I studied library science and Russian at university. I raised my daughter by myself. There is a stigma attached to being a divorced single mother in a patriarchal society like Iran. Those were challenging times.
I could not endure the pressure any longer and left the country 20 years ago. I wandered through Europe for a while before coming to the UK. After a few years, I married a British national and gradually settled in my adopted home. My marriage has helped me to integrate into this society and culture.
What were your reasons for leaving Iran and the challenges you faced as an immigrant in the UK?
The prevailing patriarchal and misogynous culture in Iran ostracizes single mothers. A divorced woman with a child faces social, economic, and cultural discrimination. There are not that many employment opportunities available to her. I was all alone and had to raise my daughter by myself. I could hardly make ends meet despite having a university education, a job, and regular income. It was a tough period in my life.
I could not bear it any longer, so I left Iran. My sister was living in England, so I tried to move there, thinking I would not be alone. I was 35 years old and still young enough to start a new life somewhere else. I threw caution to the wind and left Iran with my daughter.
Being an immigrant is a personal experience. Each person deals with it differently. The experience of being a foreigner does not affect people who can quickly adapt to their new environment as profoundly as it does those who are emotionally, psychologically, socially, and culturally less flexible. I had no preconceived idea about life in Britain. It was the first time that I had ever left Iran. It was challenging to get to the UK. I was wandering around Europe before coming here.
How long did it take for you to adjust and adapt to your new home?
It took me five years to learn English and gain a better understanding of the culture. I realized how different everything was here. Religion is pervasive in Iranian society. It is an integral part of daily life, even for non-believers. For instance, people have to disclose their religion and their father's first name on every document and form they complete. Here in the UK, however, no one ever asks about my faith and only wants to know my mother's maiden name.
Most times, I found people to be helpful, sympathetic, and supportive once they discovered I was a single mother. These new experiences amazed me. It took me a while to understand the culture and realize that the British system looks after immigrants and single mothers. It helps them to settle and integrate into British society.
When did you start work in the UK?
My situation differed from other asylum seekers. While most people received an answer to their application for "leave to remain" in about five or six years, it took the UK Home Office 12 years to grant me refugee status. Those were trying times, which inspired my first novel, "Salam Landan" (Hello London). Although moving from Glasgow to London eased some pressure, my life did not change until I remarried and sorted my residency status.
I was very fortunate because I studied Holistic Treatment while living up north. The school did not ask about my immigration status and also waived the tuition for the first year. I graduated with honors, and my degree enabled me to work and make a living. I used to teach yoga in Iran. So, I rented a studio and got a few students. Those were trying times.
How did you go about writing "Salam Landan"?
I started the book in 2012, which was published in 2015. When I got married in 2009, my husband asked me about my dreams and aspirations. I told him I had always wanted to be a writer since I was a little girl. My husband said he wanted to make my dream come true. With his help, I enrolled in creative writing courses at City Lit adult education college in London. I completed a three-year program. I love writing and have kept my diaries for the past 30 years, which serve as the source material for my books.
Was it a challenge to write in English?
Yes, it was. But I loved it so much that I worked three times harder than my classmates. I would first write the stories in Farsi and then translate them into English with the help of a good friend. I had to write a new story every week.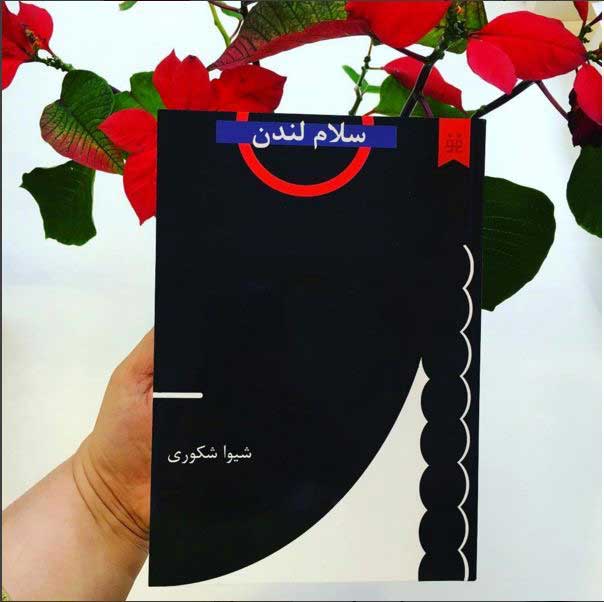 Was that the time when you began writing short stories?
Yes, and one of them won the first place and was published in the college magazine. I was astonished because I was the only foreigner in my class. Writing stories is not a joke. Speaking English is one thing, but writing, especially in a foreign language, is an entirely different proposition. One must have an extensive vocabulary and be able to develop characters and create moods. One of my teachers, who was Irish, encouraged me and built my confidence.
What is the subject of your other books, and when were they published?
The London-based Nogaam Publishing will soon publish my latest book, "Eshghhay-e Movazi" (Parallel Love). I am working on my third novel, which is about homeless people both in Iran and Britain. I have been interviewing many homeless people to get a better insight into their lives. I want to hear their stories firsthand. Britain and Iran provide the setting for all my novels because I have a connection to both these countries.
I am planning to work on some of my short stories. They will be pure fantasy and not inspired by real events like my novels. They take place in unknown and fictional places. I wrote most of them while in college. During that time, I could not, however, use my real-life experiences because, in such stories, the author needs to provide as much detail as possible about events, which is impossible in that format. One of my short fiction is inspired by that turbulent period in my life.
How is your experience, as a woman, living in Iran, and Britain reflected in your work?
Some experiences are unique to women. In my novel "Parallel Love," I write about pregnancy and giving birth, and even rape. In Iran, many young mothers know little about childbirth, delivery, and labor. Part of the book deals with a broader definition of rape, which is not limited to a woman being sexually assaulted by a stranger, but also when a man forcibly has sex with his unwilling wife. My experiences and those of a friend of mine who lives in London formed the basis for "Parallel Love." Most authors combine real events and imaginary situations to create a narrative.
Who is your favorite author? Who is your kindred spirit?
Najmeh Mousavi looks at immigration from a different angle in her book, "Mohajerat Lahzehaye Khakestari" (Immigration Gray Moments). It comprises short stories and poems. Chahla Chafiq's (Shahla Shafigh) "Demande Au Miror" (Ask the Mirror), tells the story of an Iranian woman who moves to Paris and has to adjust to her new surroundings. Fariba Sadighim's novel "Liora" delves into trials and tribulations of immigrants in America.
Many people have written about living in exile, but no two authors have treated the subject in the same way. Each person views the experience from a different perspective, using her personal experience. Some people are critical and negative, and others, like me, focus on the positive aspects of the experience.
Other books by Shiva Shakoori:
"Na" (No), 2015
"Cheshm-e Mast-e Rooye Ghalamdan" (Intoxicated Eyes Over the Penner), 2013
"Se Cheshm-e Farda" (Three Eyes of Tomorrow), 2012
"Ghessehaye Shab" (Night Tales), 2012
---
[
Translated from Persian
by Fardine Hamidi]
---