---
By Adom Saboonchian
---
How can we protect ourselves from the novel Coronavirus, and the effects of self isolation on the body and mind?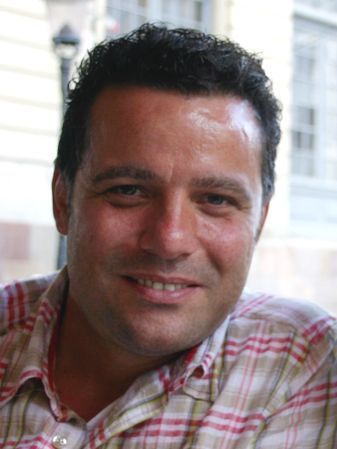 Kayhan Life put these questions and more to Saeed Khalilirad, a UK Council for Psychotherapy (UKCP) registered psychodynamic psychotherapist and British Association for Behavioral and Cognitive Psychotherapies (BABCP) registered Cognitive Behavioral Psychotherapist (CBT). Saeed is also a British Psychoanalytic Council (BPC) accredited Dynamic Interpersonal Therapist (DIT).
Saeed is currently working as an adult psychodynamic, DIT and CBT psychotherapist at a Mental Health NHS Trust. He is working in private practice in Central and West London. Saeed holds a Bachelors degree in brief psychodynamic counseling and CBT, and has completed a Masters degree in adult psychodynamic psychotherapy at Birkbeck College, which is part of the University of London.
How we can manage the anxiety from the novel Coronavirus pandemic? 
The coronavirus pandemic and the daily rising number of infected people around the world, in the UK and in London has triggered anxiety for everyone. There are questions on everyone's mind: what is Coronavirus, how can we control it and how will it impact my life?
We have enough medical, expert and governmental guidelines to adhere to minimum standards in order to reduce the risk of contracting this virus. This is good and each and every one of us certainly needs to strictly follow these guidelines.
However, hours and hours of exposure to information and misinformation about Coronavirus everyday isn't healthy and helpful and triggers and prolongs our anxiety. We need to allocate a set number of hours during the day, like an hour in the morning and an hour in the evening, to find out what new guidelines have been issued by the government and health experts and dedicate the rest of the day to other activities which could bring a balance to our lives in these difficult circumstances.
While it is allowed, we need to go out for a walk or a run and enjoy the fresh air as well. We need to read books we once enjoyed, we need to play a musical instrument as we did before, we need to watch a movie, spend quality time with our children, call our friends, have telephone or video conferencing with our friends and loved ones, do gardening, listening to music we enjoy and engage in similar activities in order to manage any anxiety we may feel about the pandemic.
Are we capable of making drastic changes to our lifestyles and social behaviors in this situation and adapt the way we need to? 
The Coronavirus pandemic has created an unprecedented circumstance which has affected all aspects of our lives. This pandemic requires us to act fast and make changes such as self-isolating and social distancing that are not, and have not, been previously a part of our lives, because as human beings, we are social by nature.
However, making these changes in order to reduce the spread of this pandemic, takes time. However, as a species we have the ability to adapt to a new situation and make the necessary changes. This is the survival skill, which is part of our evolution. We need to acknowledge that these changes, though challenging, are necessary.
What are some of the ways we can adapt comfortably to the changes?
We need to acknowledge that the changes are needed. Some of these changes, like the restrictions on our freedom to move around, could create a temporary sense of deprivation and loss, loss of the way we lived and unable to do now. Some of these changes are heartbreaking such as loss of jobs and livelihood. Instead of being angry and resentful about it, we could reflect on the collective aspects of these changes, which go beyond our home, city and country. Once reflected upon and accepted these changes are easier to make.
How can we best use our time during the lockdown? 
We could think about the advantageous of not working, such as having extra time and spending more time at home. We could engage in online courses and activities, doing online research and other intellectual activities that could stimulate and strengthen our ability to learn and become more resilient.
Could slowing down offer us some advantages in terms of our wellbeing and personal development?
Absolutely. Living and driving constantly in the fast lane, we sometimes forget to look around, observe and absorb the world around us, pause and stay in the present moment, live for the moment and think for the moment and see what living in the moment could offer us.
We could distance ourselves from our worries about the future, and any regrets from the past. Take a deep breath, not just one, but a few and close your eyes and reflect on the present moment.
Try not to think in that moment, no matter what thoughts come to our mind, just gently push them away and focus on your breath. Slow these thoughts, slow the fast pace of life, and enjoy the moment.
---