---
By Firouzeh Nabavi
---
The French-Iranian contemporary artist Vanecha Roudbaraki is opening an exhibition of her paintings at the European Parliament in Strasbourg, France next week.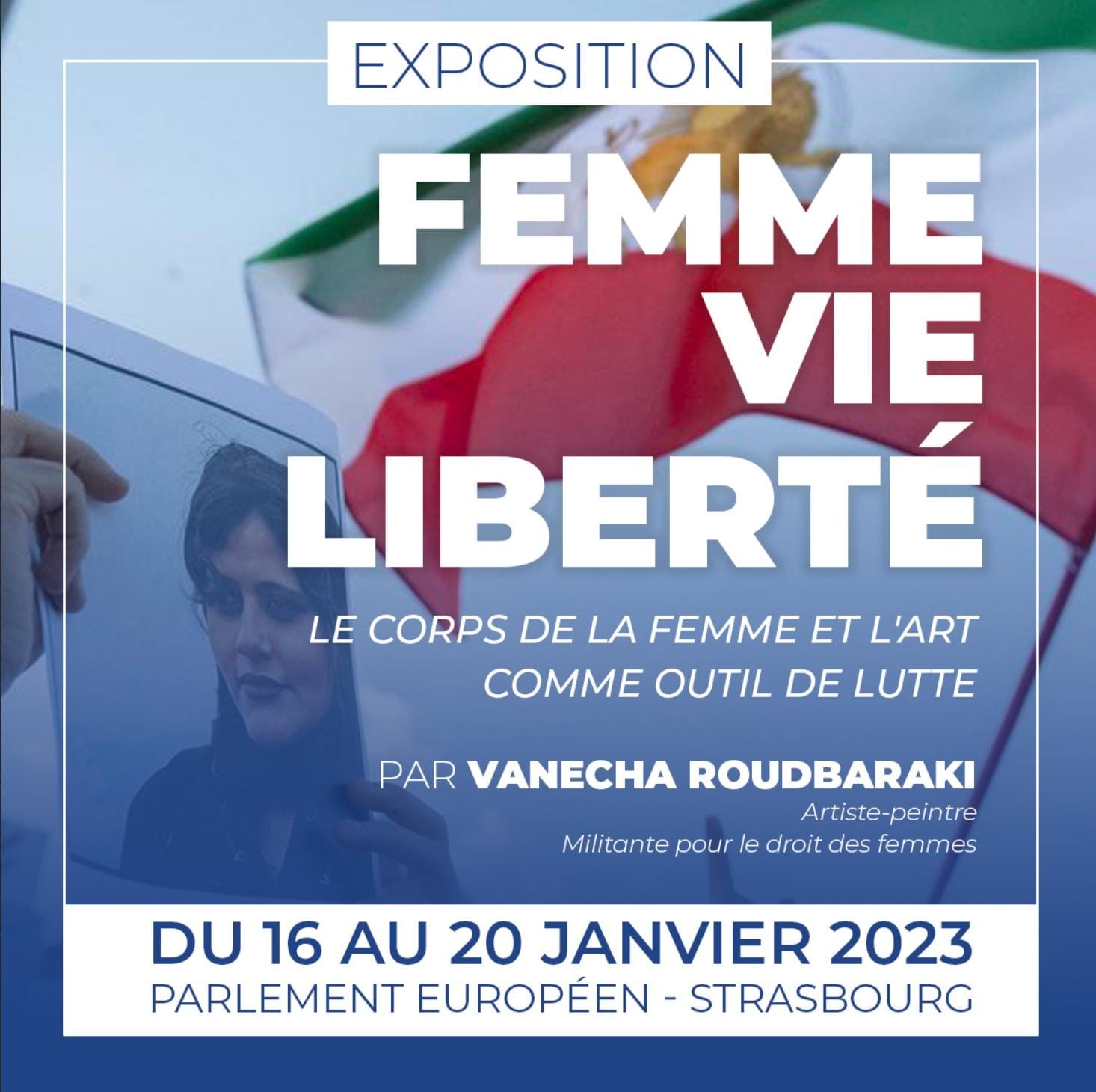 "This exhibition marks a big step in my personal life and in my fight for freedom," she said in an Instagram post announcing her show, which runs from January 16 to 20 inside the parliament building.
It "will be an opportunity to pay tribute to the courageous Iranian people in the face of the Ayatollah regime," she added, "and to present to you some aspects of my life."
Roudbaraki was born in 1966 in the northern Iranian city of Rasht. After obtaining a Master's degree in mathematics  from the Guilan University of Medical Sciences in 1990, she moved to Paris in 1991 and began pursuing her passion for painting.
By 2001,  she was exhibiting work at the Galerie51 in Paris, and by 2003, at the Florence Biennale.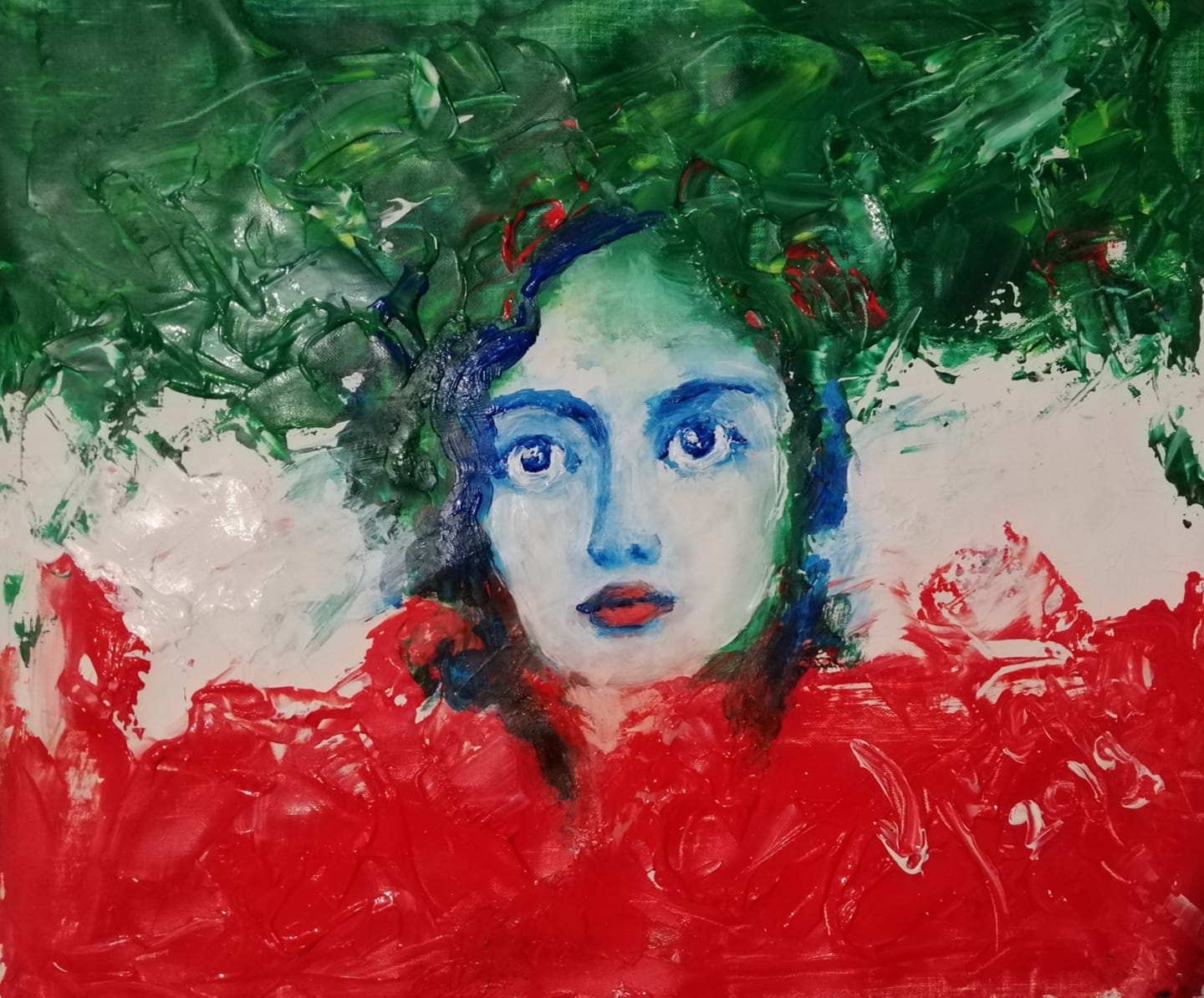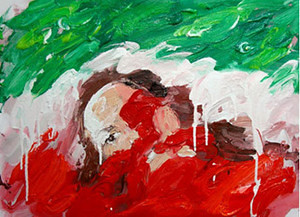 In 2008,  she presented her works in a number of Chinese art spaces and fairs, including the Zhu Qizhan Shanghai Art Museum, Beijing's Yu Yu Gallery, Art Beijing and Art Shanghai, as well as at the "Salon d'Automne" in Paris.  In 2009, she was among the artists exhibited  in "Art Capital" at the Grand Palais in Paris.
Among those who have long been familiar with Roudbaraki's work is Empress Farah. Speaking with Iranefarda TV during Roudbaraki's exhibition in Paris in November 2021, Empress Farah noted that she first met the artist in New York some 15 years earlier at a cultural event organized by Professor Ehsan Yarshater where Vanecha's artworks were being presented. They then got to know each other in Paris.
"Her paintings are really beautiful creations, and apart from her artistic work, she supports and promotes a lot of Iranian artists, and that is something that I really appreciate," Empress Farah said.
Roudbaraki is the founder of the Corps & Esprit MANI association and her works explore the relationship between man and nature. Her abstract paintings —  a vivid palette of brilliant colors in a range of hues and tones — draw inspiration from the world around her and are an explosion of light and color.
"My language is the language of painting, the language of red colors and poppies," she told Iranefarda TV in November 2021.
Roudbaraki has been the recipient of many international awards including the "Donna in Art" international award of the Italian city of Messina in 2015 and the Peace Prize at the International Biennale of Taormina (Italy) in 2014. That same year, she also won the Special Wushu Development Prize in Lanzhou, China in 2014.
Similar Articles to This Post