---
By Elahe Boqrat
---
Kayhan newspaper was launched in June 1942, during the Second World War, and nearly a year after the Anglo-Soviet invasion of Iran. The first issue of the paper was published a year and a half before the three Allied leaders (Churchill, Stalin and Roosevelt) met at the Tehran Conference, where they agreed to open a second front against Nazi Germany. Kayhan was born in a period when Iran was experiencing a political and social transformation, and Western civilization was fighting for its very survival.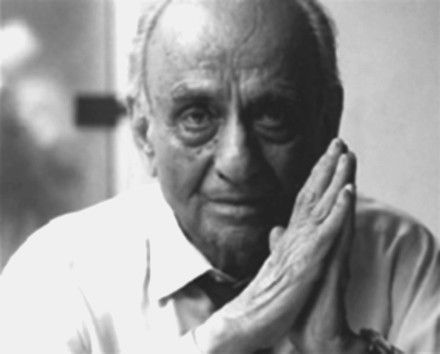 Kayhan's founder and managing-editor, Mostafa Mesbahzadeh, was born in Shiraz, south central Iran in 1908. He had a doctorate in law from Paris-Sorbonne University in France.
Kayhan's co-founder and editor-in-chief Abdolrahman Faramarzi was a practicing attorney, a university professor and a member of the Iranian Parliament (Majlis). He was, however, best known for his work as a journalist. Faramarzi was born in southern province of Hormozgan in 1898.
Kayhan's first home was a three-room office in the Sarcheshmeh district, a short distance from the Sepahsalar Mosque and the Majlis (the Iranian parliament building). Dr. Faramarzi is credited with giving the paper its name, Kayhan.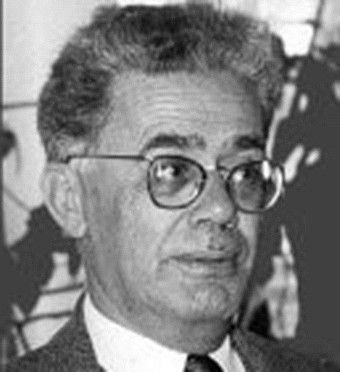 As a new publication, Kayhan was naturally struggling with financial issues. The paper received financial support from Mohammad Reza Shah Pahlavi. Despite repeated attempts by Dr. Mesbahzadeh to return the money, the Shah refused to accept the repayment.
In a relatively short time, Kayhan was able to attract advertisers from the business community. Subsequently, the paper moved its offices to Atabak Street, which, over time, came to be known as "Kayhan Alley."
In the early 1960s, Kayhan relocated its offices again. It moved to a large building complex across the street from its old home, where the Saint Louis missionary school once stood.
This was the period in which Kayhan evolved into a newspaper group. It hired more staff and expanded its nationwide circulation. It installed state-of-the-art rotary printing presses. The paper also arranged training courses in typesetting and print technology for its staff and technicians abroad. Modern equipment and innovative distribution methods gave the paper an edge over the competition. At the time, Kayhan's main rival was Ettelaat newspaper which was founded in 1927 by a prominent journalist, Abbas Massoudi.
Dr. Mesbahzadeh aimed to make Kayhan the largest publication in Iran. He was able to achieve his goal by creating a number of weekly publications for various segments of Iranian society, including women, children and sport enthusiasts. The paper also published an international edition in English (Kayhan-e Beynolmelali). Kayhan became one of the most reliable news sources in the Middle East.
Dr Mesbahzadeh's wife, Forough, was the managing editor of the weekly magazine, Zan-e Rouz (Modern woman), which enjoyed a wide readership among both men and women. Kayhan-e Bacheha was hugely popular with children.
Kayhan employed over a thousand people all around the country in the 1970s. In Dr. Mesbahzadeh's own words, they were part of "the Kayhan family." Friends and foes alike admired Dr. Mesbahzadeh's rigor in fulfilling his duty of care towards staff and workers, as well as his relentless efforts to promote excellence in journalism. This led to the establishment of Kayhan's School of Journalism, which later morphed into the Faculty of Communications Sciences.The school produced hundreds of graduates up to the 1979 Islamic Revolution.
The paper always tried to strike a balance in its reporting and analysis. Despite the restrictions of the time, Kayhan worked tirelessly to inform and educate the public. It gathered a diverse group of people from both ends of the political spectrum under the same roof. It all came to an abrupt end when agents of the Islamic Republic overtook the management of the paper in 1979.
Kayhan and its staff were unable to escape the wrath of the Islamic Republic. Many of its journalists and staff, including Dr. Mesbahzadeh himself, were forced to leave Iran. Some of those who chose to remain in the country fell prey to the new regime.
After the Revolution, Rahman Hatefi, who wrote under the pseudonym Heydar Mehrgan, succeeded Ali Taheri as Kayhan's editor-in-chief. He was arrested and jailed in the spring of 1983. Hatefi died two months later in prison in what was officially recorded as a suicide. It is not clear whether he took his own life or was killed.
In the 1990s, Hossein Shariatmadari became the editor-in-chief of Kayhan. To all intent and purposes, he was appointed by Iran's Supreme Leader, Ayatollah Ali Khamenei, and was the latter's representative at the paper. It is believed that Kayhan and Shariatmadari are closely linked to the country's security apparatus. Kayhan's circulation dropped significantly after it adopted a hardline political stance.
Dr. Mesbahzadeh, meanwhile, launched Kayhan London in June 1984. The paper managed to attract a large readership among Iranian expatriates in 50 countries around the world. This was quite an achievement, considering that the paper was published before the advent of internet and social media. Kayhan London has been publishing for 30 years.
Over the years, distinguished journalists such as Amir Taheri, Houshang Vaziri and Ahmad Ahrar have taken on the role of Kayhan London's editor-in-chief. The paper is popular among the second and third generation of Iranians living in the U.S., Europe and Australia.
Most broadsheets faced a major challenge following the development of the Internet, social media and cyperspace. Kayhan London was not immune to this fast-developing technological onslaught. The paper published its last hard-copy issue (issue number 1466) on August 30, 2013.
Kayhan London has, however, continued to publish its online edition in both Farsi and English. The website covers current political, cultural and social themes. It aims to bring together all Iranians around the world who are concerned about the welfare of their beloved country and its people. Kayhan London launched its online weekly edition in March 2015.
Kayhan London stands in solidarity with the staff and workers of Kayhan Publishing in Tehran. Kayhan, as an Iranian institution, truly belongs to Iran's workers, journalists and people. Its current role as the mouthpiece for the Islamic Republic's establishment has not tarnished its true legacy, which has endured for 75 years.
Dr. Mesbahzadeh passed away in November 2006. He was 98 years old. His wife, Forough Mesbahzadeh, passed away in March 2016 at the age of 90. They are buried next to each other, far away from their homeland.
---