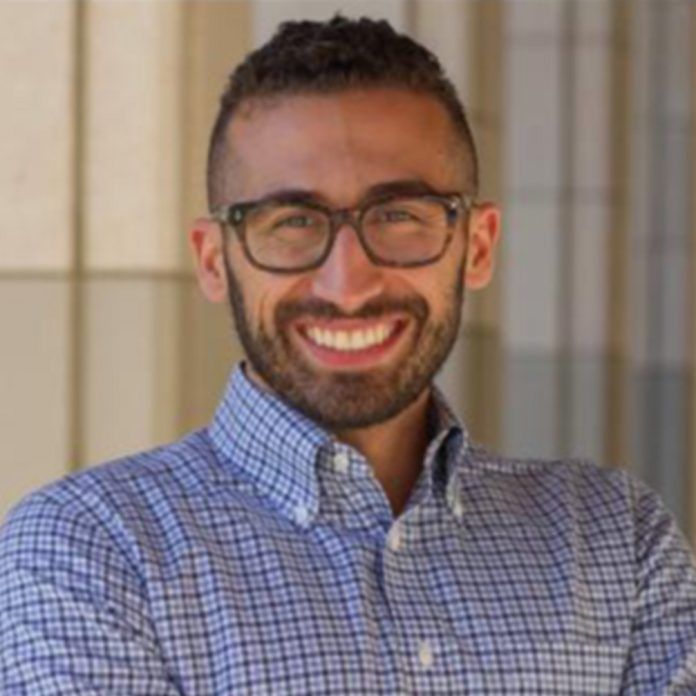 By Peyman Pejman
In recent years, governments, international organizations, and corporations alike have come around to the idea that many of the major decisions they make could be fine-tuned if they had better data. What if they could better anticipate climate change, mass migration, the spread of deadly disease, or natural disasters? Collecting satellite data to tackle those issues is nothing new. But the question is, how are these satellites built, how much do they cost, and what exactly do they do?
One new market player is determined to improve the collection, cost and quality of imaging. That company is Capella Space. Its Iranian-American co-founder Payam Banazadeh (pictured above) joined Kayhan London for a conversation from his company's headquarters in Palo Alto, California.
Can you tell us a little bit about your background?
I was born in Tehran and moved to the U.S. when I was 16. When I was in Iran, I was in the astronomy team. I finished high school and undergraduate studies in Texas. I interned at NASA every summer during my undergraduate studies and then got a full-time job there at the Jet Propulsion Laboratory (JPL). Dr. [Firouz] Naderi (https://kayhan.london/en/iranian-american-nasa-engineer-naderi-stars-ibridge-conference-talks-mars/) was my mentor.
I spent a few years there [at NASA] and then moved to Stanford University, in Stanford, California, to finish graduate studies in business. Stanford [California] is where I am based now.
What does your company do, and what is its significance?
Most satellites work based on optical imagery. Optical imagery works pretty much the same way that your phone [camera] works. If the satellites were taking the image of something at night, it would be dark, and you would not see that much. The same goes for clouds. If London is cloudy, you see clouds and not what's underneath.
In about 50 percent of the world, it's nighttime, and in another 50 percent, it's cloudy at any given time. When you combine these numbers, roughly 75 percent of the Earth is either cloudy or dark at any given time. Only 25 percent of the Earth is visible through optical imagery.
Our satellites use synthetic aperture radars that penetrate through clouds so clouds are transparent to them. And because we are using our own source of energy, we are not dependent on light.
There are satellites that currently use this technology in countries such as Germany, Italy, and Canada, but they are the size of a school bus. They weigh about 1,000 kilograms each, and cost more than half a billion dollars per satellite [to build]. So they are very expensive, and massive, and there are not really that many of them. We've taken that technology and created it in shoebox size.
Who will use these satellites? Who do you expect to be your primary clients?
Early on, it would probably be governments, for which [the satellite] would solve meaningful problems. The reason is that while the technology has existed, the cost of imagery has been extremely expensive: around $6,000 per image. In the commercial world, they have not been able to justify that expense. Governments have the money.
Early adapters for us would be governments in different nations who can use it for different purposes. Long term, we will try to bring commercial clients into the pipeline, but it might take a few years to get that done.
When will these satellites become operational?
We are scheduled to launch our first satellite before the end of this year. Right now, we only have plans to launch one by the end of 2017. By 2018-2019, we plan to add 12. In 2020, we plan to add another 12. And by 2021, we will hopefully get to the full 36-satellite constellation [which can cover the entire earth all the time].
How much will this cost, and how much have you raised?
We cannot disclose how much we have raised, but it is in the millions [of dollars]. We are in the process of raising a few more millions. Our satellites cost less than $3 million each, including the cost of putting them up and operating them for a few years. We are [aiming to have] 36 of these satellites look at everywhere on earth, every hour.
Our satellites will be able to operate for three years, after which they will enter the atmosphere and burn through it. So we have to replace them every three years.
Have you had problems raising money?
To some people, it's a no-brainer.
It depends on the risk posture of the investor.
Some investors have done space deals before, and when they connect the dots, they can see how it will work. Those are the kind of early investors we have, and it's been easy to work with them.
Some investors are not sure about the market.
I think one of the biggest challenges is that this capability never existed before. So in the commercial world, there are not really that many customers who can say, 'I have been using this and now you can give me something that works better and is cheaper.'
How that will work out and how the market will react is a little unknown at this point. Our hypothesis is that it is a huge market and adds significant capability and applications.
What are the success criteria, for you or for your investors?
We have some very unique technology on these satellites. Specifically, we have a very large deployable antenna which is patented and ground-breaking technology. So I would say that probably the biggest success matrix is deploying and then being able to successfully capture high-resolution imagery. Just taking that one picture proves that we are able to use it on such a small platform, and we can scale the constellation after that.
Do you still maintain ties with the Iranian community, either in the States or in Iran?
I try to be quite active in the Iranian community. An organization I think very highly of is a foundation called Keep Children in School, and we try to help under-privileged students in Iran. I am also active in the Public Affairs Alliance of Iranian-Americas (PAAIA), mostly for public information and community service purposes.